Older Motor Home 1992
I just want to thank you and tell you how much I respect you for your honesty. If there is ever anything I can do for you in this area, please let me know. Also, if you and your wife are ever in this
 area, Pat and I  would enjoy you visiting us and maybe we could catch a few
 big mouth bass. We built this house forty two years ago when we had
 four small  children. Now, it is just Pat and I, so we have plenty of
 room. Ron called this afternoon and said the refrigerator was
 being installed this afternoon and asked me to go with him in the morning
 to pick up the camper and drive it home. He still has not driven it. It
 drives great and I'm just going to have to get him behind the wheel.
 It would only take a few miles and he would be comfortable with it. He
 doesn't have a computer but said to thank you for him and he is really
 happy with the purchase.
I wish you and your family a very Merry Christmas, a Happy 
Hanukkah and 
a Happy and Healthy New Year!
Don
I had an excellent transaction with Isaac at New Mobility Solutions. I bought a wheelchair accessible van from them, sight unseen off of ebay and was a little hesitant at first. It could not have gone better. I got a great price on an excellent van and Isaac made the whole thing very easy. We had great communication, he helped in any way he could, he took care of everything in a very timely manner and he even held onto the van for almost 2 months so that I could get some grants to help out with the purchase price. As part of the purchase, I agreed to take care of getting the van shipped to me. It was taking so long and I was having such a hard time, that he even took care of that part and got it shipped for less money than I was expecting. I really could not have had a better experience and would recommend New Mobility Solutions to anyone. Thanks Isaac!
-Grover Inks
Thanks from ALABAMA
Thank you for being an honest straight-forward type of ebayer. I just received my Van and it is everything you said it was. I believed it would be, but after so many years, sometimes I just have to see to believe. I would be happy to do business with you anytime. My experience on this buy is 100% positive. Thanks **********
Our family has nothing but good to say about this company. They brought two different handicap accessible vehicles out to my sister's property for us to look at. They brought one of them on a Saturday and took the time to drive it to the hospice center with us for my brother-in-law to see. Amazing 'above and beyond' customer service. They also ordered handicap license plates for her and came to the house the third time to deliver the purchased van. Thank you Andrew and crew for helping our family through a time of need!!
-Sherry Belmonte
Andrew was very helpful throughout the process. NMS had the specialized van we were looking for and they made it very easy to purchase it. Very friendly family business, nice change.
-Jeffrey Nofziger
My father recently reached the point where we could no longer transport him in a car. Just by chance we found New Mobility Solutions. Andrew was so helpful in helping us select a vehicle to meet our needs. The process was effortless. Since getting our Ford Transit Van my dad's quality of life and ours has improved tremendously. We can now once again share experiences together; this van has been a blessing. We want to thank Andrew and his team for assisting us in this process! They were helpful, kind and knowledgeable and provided us with the perfect vehicle!
-Pamela Jackson
My wife and I have a 12 year old son with Angelman Syndrome. We have bought 2 vehicles from New Mobility Solutions and they have always done us right. We love Isaac and his entire team!
-Jason Bernstein
These people have bent over backwards to help a friend of ours!!!
-Karen Bosley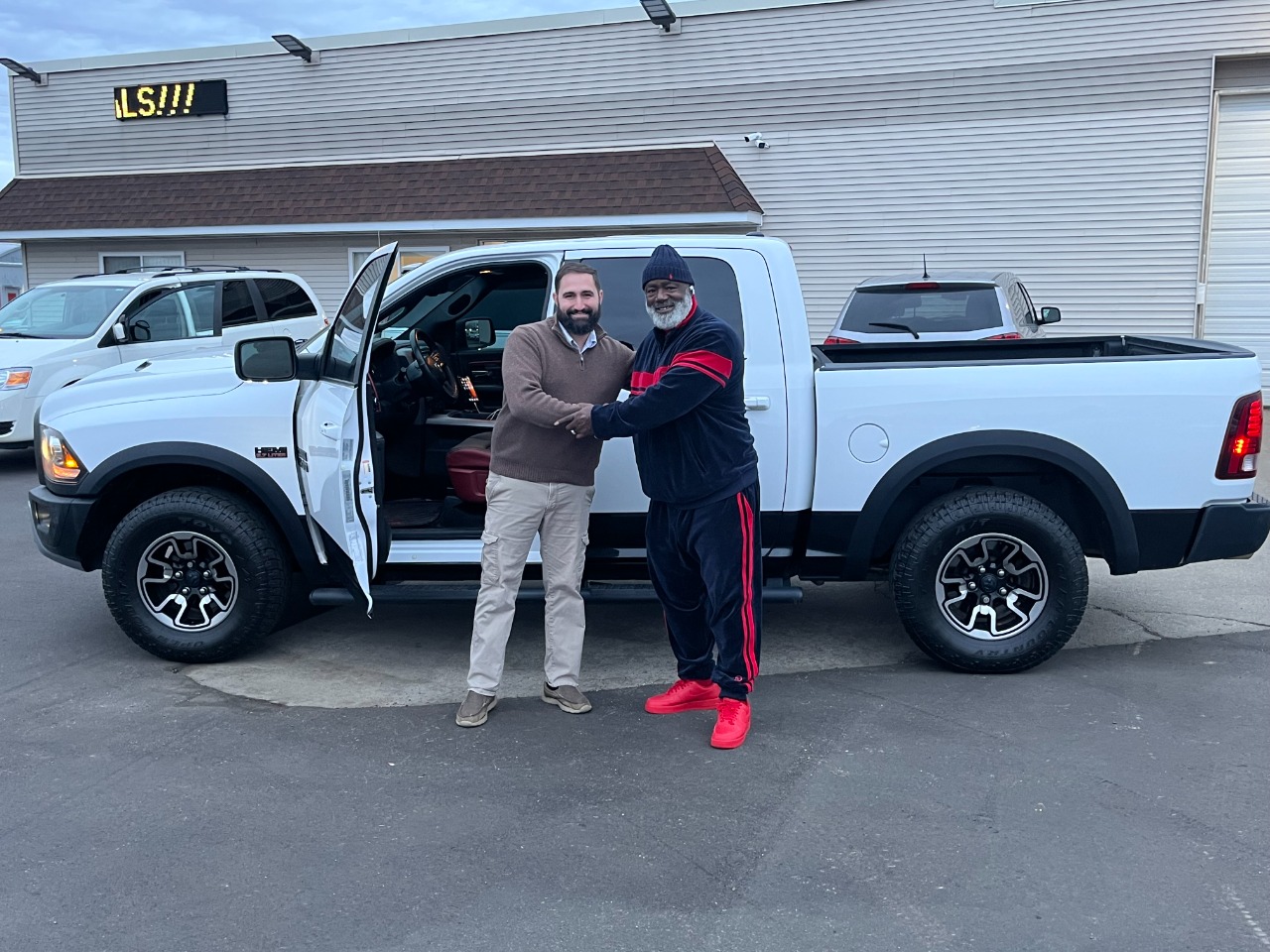 Repeat Business!!!
7 years of service and never A bad experience
-Harry Hampton
The folks at New Mobility Solutions are kind, caring and honest. I have purchased several cars from them over the years and they have always went above and beyond to help me with whatever concerns I might have. It is always a pleasure working with them. I would highly recommend them to any of my family or friends.
-Lori Zeidan
Andrew and his team delivered a great vehicle at a reasonable price, I am sure this is not going to be our last deal with them!
-Paul Goeringer
Thanks Larry
Larry,

Just wanted to take a minute and re-iterate what I had stated below.  We received the title and have the van registered now and we still could not be happier with a purchase than we have been with this van.  If you would, we do need some business cards to pass out, as the Local MDA group here wants to promote your company because of the quality of the van, and the wonderful service that we received.  If you could send some cards, we would appreciate it.  Also, could you take a minute and at least let me know that you received this e-mail.

Thanks again

Brian and Colleen


Larry,
 
We just wanted to take a minute and tell you thanks.  We made it home after taking ten days to sight see and come back to Utah.  We love the van.  It is everything we hoped it would be and more.  The mobility that it now gives Colleen is wonderful.  We already have given out one of Issac's business cards and had many comments on the van before we got back to Utah.  We appreciate all you did to help us get into this van and will recommend your company to anyone who is interested.  We had to get the oil cahnged coming acrosss the states, and the employees at the service center all commented on what great shape the van was in and how clean and well maintained it seemed to be.
 
We only have one business card left, but would like it if you would send us some more.